The "Thickened Water Extinguish Agent"

Principles of "Thickened Water Extinguish Agent"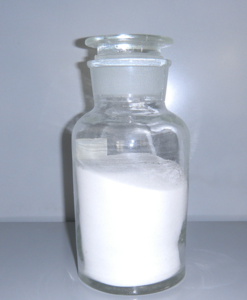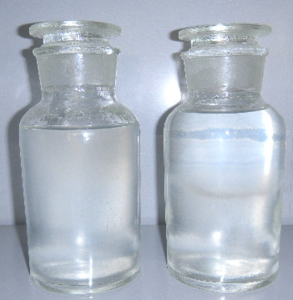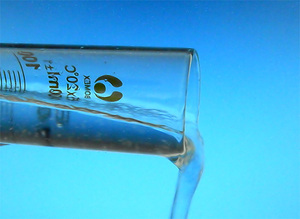 The thickened water extinguish agent forms a millimeters thick hydro-gel membrane on the surface of the fuel, it can cut off the air,produce surface cooling, consume a large amount of heat, thereby improving efficiency of fire-extinguishing and fire-resistant purposes.

Application
Class-A Fire,Forest & Grassland Fire
Formulation of Thickened water-extinguishing agent
The Gel can be prepared immediately before use, or pre-prepared and wait use in a storage tank. At the time of water injection, high absorption resin must be uniformly mixed up.The gel will be ready for use within 3-10 minutes. (The actual data will depend on the quality of local water.)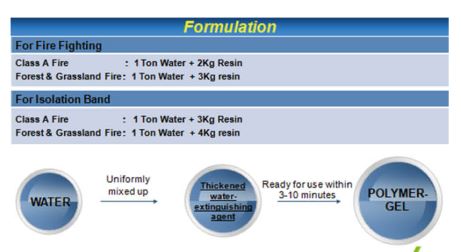 Equipment for use Thickened water - extinguishing agent
The agent can be used in troditional fire-finghting equipment, it does not require further modifications.